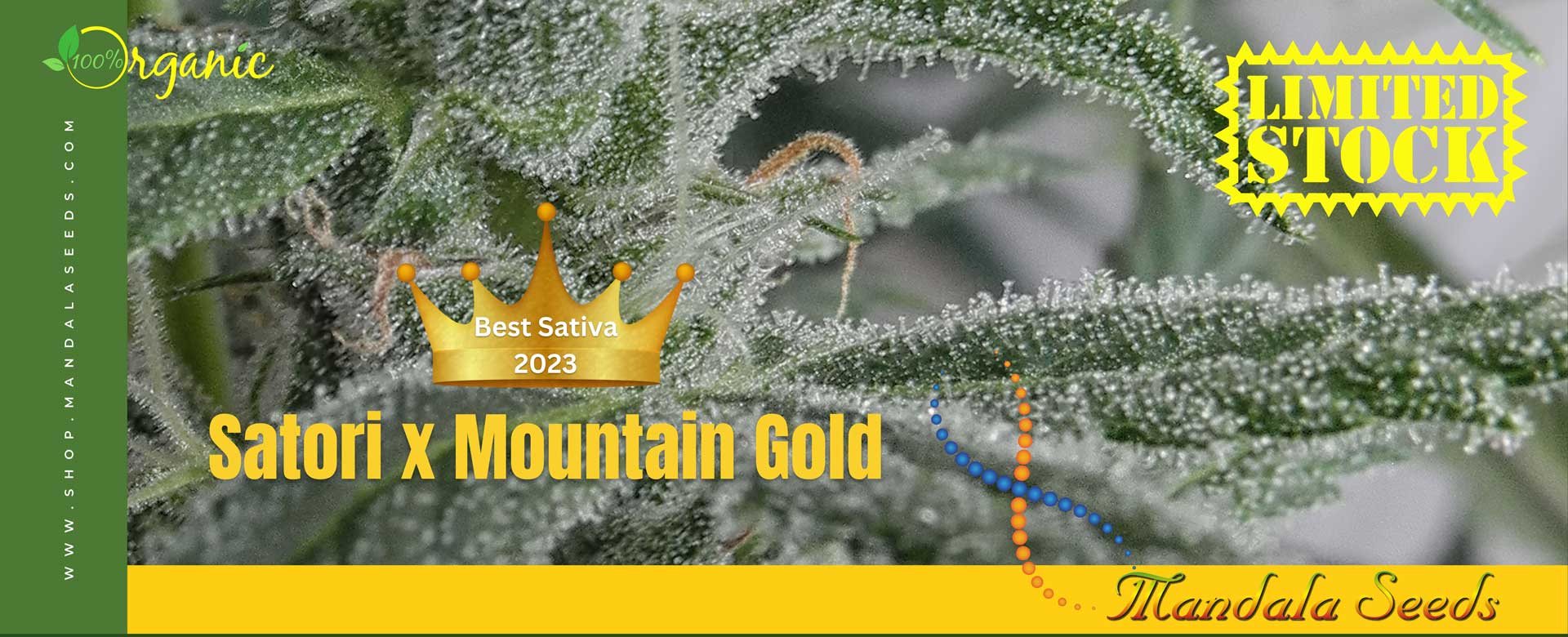 Mandala Seeds
- The #1 Organic Cannabis Seed Bank -
Mandala Seeds is one of the oldest seed banks in Europe, co-founded 2004 by Mike and Jasmin. Both are trailblazers who have changed marijuana breeding and the cannabis seeds market through their positive example and innovations.
Reliable, discreet, professional service since 18+ years
Our family run, 'mom-and-pop', business has provided many thousands of growers worldwide with affordable cannabis seeds and high-performance strains.
Mandala Seeds specializes in powerful, unique genetics and organic marijuana seeds that undergo full quality control. Our strains are adapted to the challenges of outdoor growing and climate change, as well as ensuring easy indoor cultivation.


Mandala Seeds is 100% ecologically managed and seeds are lovingly handcrafted with traditional breeding methods.
Apart from our own seed range, we are also official reseller for 30+ seed banks. We offer a customized service in the shop. This includes our specially curated categories and strains, rare & heirloom marijuana genetics, wholesale offers, taking care of special requests, as well as providing expert advice.
When you place an order we want you to relax and know you're in good hands.


More Information
@official.mandalaseeds